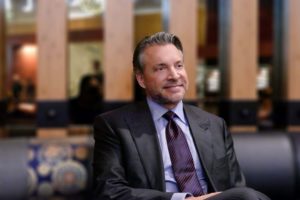 Usually those seeking advice from a life or business coach are looking for someone who has overcome great odds and challenges to get to a place of triumph and success. James Arthur Ray fits that mold perfectly.
Coming from humble beginnings and building his career from scratch, James Arthur Ray reached the pinnacle of his profession in 2009, only to hit rock bottom because of a terrible crisis that occurred. He then used the same principles and advice he had been sharing with clients for decades to help turnaround his own life and business.
James Arthur Ray has risen to the top, been knocked down, and rose again. His unique experience makes him the perfect leadership and performance advisor to help those feeling like they need to put their life back together.
The goal of James Arthur Ray is to have a positive impact on a minimum of one billion lives and businesses worldwide. He believes that his experience, resilience, adaptability, and wisdom all make this a feasible mission. To this day, James Arthur Ray has helped touch the lives of more than 1 million people across 145 different countries with his audio, video, coaching, and life and business programs. He also holds live events that have attracted more than 1 million people from around the world.
James Arthur Ray's success as an entrepreneur, best-selling author, life and business coach, and the world's foremost leadership and performance advisor has led to an impressive list of accomplishments and recognition.
James Arthur Ray is the author of six internationally best-selling books. Perhaps the most popular is the New York Times bestseller "Harmonic Wealth: The Secret to Attracting the Life You Want." This book was voted as one of the top celebrity reads by People Magazine in 2008. Another James Arthur Ray book is coming in 2018 and it's titled "Redemption: The Price of Leadership in Both Life and Business."
In 2007 James Arthur Ray won the Toastmasters Award for Outstanding Communication and Leadership. And in 2008, he was featured by Fortune Magazine as the new leader in business and personal performance. By 2009, prior to the tragic accident that derailed him for a bit, James Arthur Ray brought his company to greater heights as it reached the Inc. 500 list that year.
James Arthur Ray's many accomplishments have helped him appear numerous times on Oprah, Larry King Live, CNN, Piers Morgan, Good Morning American, The Today Show, and CNN.